Analysis Via Approved and Innovative Diagnostics
Talent development is not a one-size-fits all principle. Successful talent development programs rely on understanding each individual's strengths and weaknesses and to continuously adjust their training accordingly. Thus, the purpose of this research is to build an optimal and sustainable training environment that is suited to the needs of each individual.
One practical application of using these diagnostics to better shape the environment to help athletes develop is the use of measuring athlete's psychological/behavioural characteristics. Most talent development programs emphasize the physical and technical characteristics of athletes, whereas the consideration towards the development of psychological characteristics of athletes has been largely overlooked. Therefore, the TSG ResearchLab place a large emphasis in understanding the subjective feelings of each and every athlete; such as their individual personality. For example, the NEO Five Factor Inventory questionnaire measures the highly popularised 'big five' dimensions of personality, while a complimentary second questionnaire is a self-developed motive profile questionnaire that together, provides key insights into how athletes react to events and how their environment should look like on an individual basis. From experience, some athletes are more extraverted and have characteristics of elitism, risk -taking and assertiveness, whereas other athletes score higher on neuroticism and display traits of anxiety, calmness and less-communicative. Our aim is to identify the profile of each athlete to create a surrounding of development and unique coaching techniques that best cater to each individual's unique personality traits.
Feature One
Examining whether certain psychological and physiological characteristics (i.e. coping strategies or conditional skills) contribute towards explaining talented, success and healthy populations.
Feature Two
Developing and refining assessment tools that measure physical and cognitive abilities.
Feature Three
Detecting new key performance indicators that help to explain the longitudinal development of talented individuals.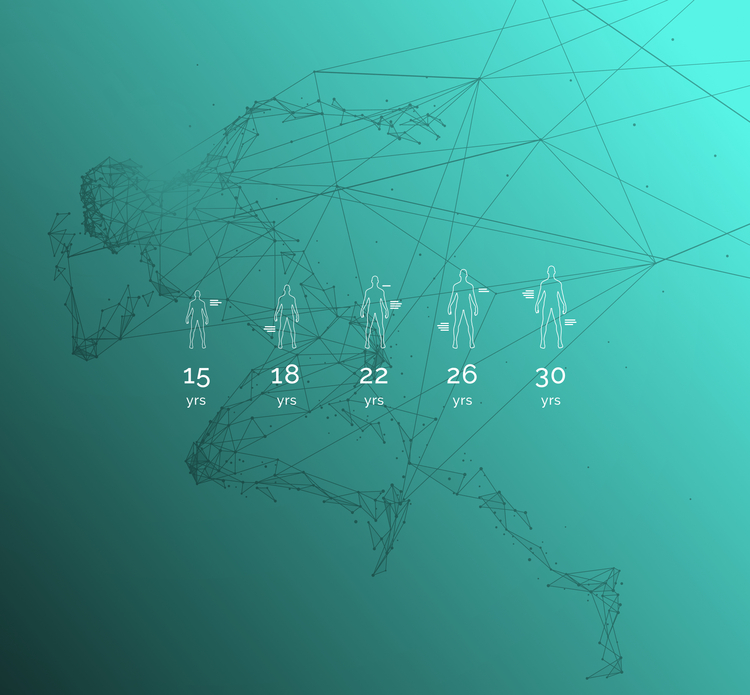 Scientific Journal Publications
Ruf, L., Altmann, S., Härtel, S. (2022). Methoden zur Bestimmung des Wachstums und der biologischen Reifung im Nachwuchssport. Leistungssport (3) 13-19.
Altmann, S., Neumann, R., Ringhof, S., Rumpf, M. C., & Woll, A. (2022). Soccer-specific agility: reliability of a newly developed test and correlates of performance. The Journal of Strength & Conditioning Research, 36(5), 1410-1416.
Engel, F. A., Altmann, S., Chtourou, H., Woll, A., Neumann, R., Yona, T., & Sperlich, B. (2022). Repeated Sprint Protocols With Standardized Versus Self-Selected Recovery Periods in Elite Youth Soccer Players: Can They Pace Themselves? A Replication Study. Pediatric Exercise Science, 1(aop), 1-9.
Altmann, S., Ruf, L., Neumann, R., Härtel, S., Woll, A., & Buchheit, M. (2022). Assessing the usefulness of submaximal exercise heart rates for monitoring cardiorespiratory fitness changes in elite youth soccer players. Science and Medicine in Football,
Altmann, S., Neumann, R., Härtel, S., Kurz, G., Stein, T., & Woll, A. (2021). Agility testing in amateur soccer: A pilot study of selected physical and perceptual-cognitive contributions. Plos one, 16(6), e0253819.
Spielmann, J. & Mayer, J. (2020). Psychologische Strategien bei Wiederverletzungsängsten: Coping-Strategien im Leistungssport. Medical fitness and healthcare (2), S. 50-51.
Altmann, S., Neumann, R., Ringhof, S., Rumpf, M. C., & Woll, A. (2020). Soccer-Specific Agility: Reliability of a Newly Developed Test and Correlates of Performance. Journal of Strength and Conditioning Research.
Altmann, S., Neumann, R., Woll, A., & Härtel, S. (2020). Endurance Capacities in Professional Soccer Players: Are Performance Profiles Position Specific? Front Sports Act Living | doi: 10.3389/fspor.2020.549897
McGuckian, T. B., Beavan, A., Mayer, J., Chalkley, D., & Pepping, G. J. (2020). The association between visual exploration and passing performance in high-level U13 and U23 football players. Science and Medicine in Football, 4(4), 278-284.
Spielmann, J., Hermann, H.-D., Mayer J. (2019). Sportpsychologische Beratung und Diagnostik zur Prävention und Rehabilitation von Sportverletzungen. Sportphysio 7, S. 216-225.
Beavan, A., Fransen, J., Spielmann, J., Mayer, J., Skorski, S., & Meyer, T. (2019). The Footbonaut as a new football-specific skills test: reproducibility and age-related differences in highly trained youth players. Science and Medicine in Football, 3(3), 177-182.
Scientific Reports & Theses
Boyen, T. (2019) Untersuchung zur Prädiktionsfähigkeit des Determinationstests (des Wiener Testsystems) bezüglich Talent- und Marktwertentwicklung leistungsorientierter Nachwuchsspieler im Fußball. Masterthesis at Deutsche Hochschule für Prävention und Gesundheitsmanagement Saarbrücken, University of Applied Sciences.